Release date: July 13, 2004
For more information: Bruce E Burdick, beb@burdlaw.com 618-462-3450
PATENT OFFICE OFFICIALS, FAMOUS INVENTORS, PATENT ATTORNEYS TO  SPEAK AT 2004 MIDWEST INVENTOR'S CONFERENCE
EVENT:        8TH ANNUAL MIDWEST INVENTORS AND ENTREPRENEURS CONFERENCE
WHEN:          Saturday, August 21, 2004 from 9AM to 4PM. 
WHERE:       May Conference Room, St. Louis Science Center, Oakland Ave, St. Louis, MO
The protection of inventor's legal rights, whether through patents, copyrights, trademarks, trade secrecy, domain registrations, contracts, franchises, and other forms of protection, is crucial to the inventor's ultimate success. It is fitting that an inventor conference be held in one America's greatest science centers.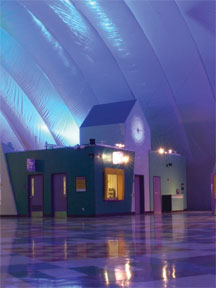 COST:           $40 Registration  fee.   Send advance registrations  to  Midwest Inventors Conference, c/o Bruce Burdick, Treasurer, PO Box 10081, St. Louis, MO 631by Sept. 1, 2002 or pay at the door. .
<![if !supportEmptyParas]> <![endif]>Exhibit tables will be available with electrical access for additional $20 fee provided advanced arrangements are made by Aug. 14, 2002
<![if !supportEmptyParas]> SPONSOR: <![endif]>Illinois Innovators and Inventors (an Illinois not-for-profit corporation), in cooperation with the Inventors Association of St. Louis and presentations made by, representatives from The Director of Independent Inventor Programs for the U.S. Patent and Trademark Office; The Director of the Patent Trademark Copyright Research Foundation of the American Academy of Applied Science, The Directors of the local Patent Depository Library in Springfield, Illinois; TWO  Professors of Intellectual Property Law from Washington University; 4 patent attorneys from St. Louis; and prominent inventors.
Also cooperating: St. Louis Regional Commerce and Growth Association (RCGA), The St. Louis Small Business Monthly, The St. Louis Business Journal, burdlaw.com  .
This is an educational and networking event for inventors, starting businesses and entrepreneurs and others. Topics include how to avoid invention promotion scams, preliminary patent searches, legal protection of ideas and inventions, product evaluation, marketing of inventions, financial resources for inventors and small business development.
The Illinois Innovators and Inventors, Inc. began in 1986 and includes members throughout the St. Louis area and Central and Southern Illinois. The group meets the second Wednesday each month in Edwardsville, IL at the Madison County Mutual Insurance Company conference room, Hwy 157 at Madison Mutual Court, two blocks north of Edwardsville High School and just opposite the east entrance to the SIUE Research Park. For group information, contact our President -Wayne Highley at 618-398-4826 or by email ilinventor@burdlaw.com .
For further conference information, visit http://ilinventor.tripod.com/ or contact Mr. Wayne Highley at 618-398-4826 or patent attorney Bruce Burdick papby email to ilinventor@burdlaw.com.
WEBMASTER: Bruce E. Burdick  of www.burdlaw.com